About this Performance
Lang Lang is synonymous with international classical music superstar. Hear him in a quintessential Romantic concerto favorite. Joining him for this program is Dutch conductor Otto Tausk, Music Director of the Vancouver Symphony Orchestra, who will lead a Helen Grimes world premiere and the gloriously tuneful Third Symphony of Johannes Brahms with its unforgettable bittersweet melody in the third movement.
See other concerts in this series
Programs, artists, dates, prices, and availability subject to change.
Enhance Your Experience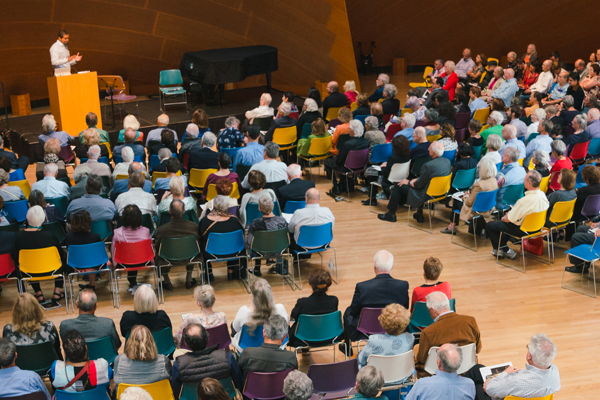 Upbeat Live with Christopher Russell
Event starts at 7:00PM
Before the concert, some of the sharpest musical minds around – including members of the LA Phil – guide you through the evening's music, complete with a Q&A session for any lingering questions. This free event is held in BP Hall, accessible after your ticket is scanned.
Learn More