Dudamel Conducts Mahler's Eighth
Fri / May 31, 2019 - 11:00AM
Feel the energy when Gustavo Dudamel ignites the monumental and explosive "Symphony of a Thousand".
No Longer Available
About this Performance
Dudamel is renowned for his Mahler interpretations, but neither he nor anyone else has performed the monumental "Symphony of a Thousand" inside Walt Disney Concert Hall. Just imagine the huge orchestra, pipe organ and massed choirs in the explosive opening movement, "Come, Creator Spirit."
These performances are made possible by generous support from the Lloyd E. Rigler – Lawrence E. Deutsch Foundation.
Programs, artists, dates, prices, and availability subject to change.
Enhance Your Experience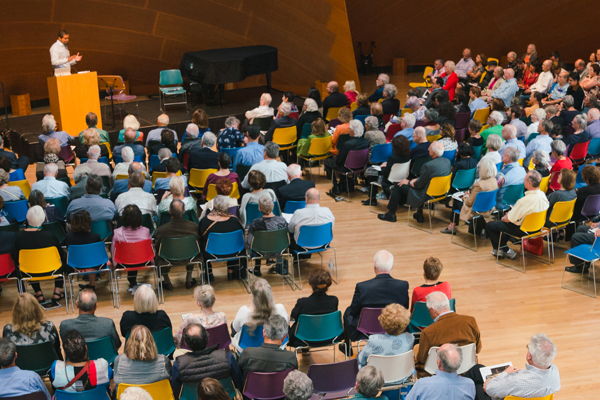 Upbeat Live with Asadour Santourian
Event starts at 9:45AM
Before the concert, some of the sharpest musical minds around – including members of the LA Phil – guide you through the evening's music, complete with a Q&A session for any lingering questions. This free event is held in the main auditorium, accessible after your ticket is scanned.
Learn More