Program
Tower for Frank Gehry (U.S. premiere)
About this Performance
Armenian composer Aram Khachaturian crafted his music with strong melodies, rich orchestration, and striking rhythms that bring to mind Rimsky-Korsakov or Mussorgsky. Gustavo Dudamel leads an exploration of Khachaturian's distinct voice first with a suite from his ballet Spartacus—featuring the stirring Adagio—followed by the intense and heroic Piano Concerto with the help of Jean-Yves Thibaudet. After the U.S. premiere of Thomas Adès' fanfare honoring Frank Gehry, Dudamel conducts Janáček's lyrical and intense Sinfonietta.
This performance is generously supported by the Frank Gehry Fund for Creativity.
See other concerts in this series
Programs, artists, dates, prices, and availability subject to change.
Enhance Your Experience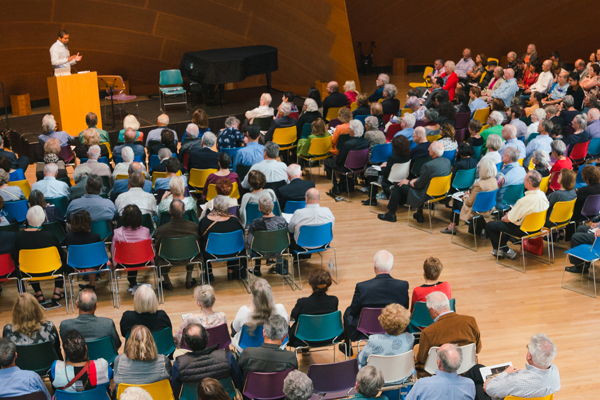 Upbeat Live with Veronika Krausas
Event starts at 1:00PM
Before the concert, some of the sharpest musical minds around – including members of the LA Phil – guide you through the evening's music, complete with a Q&A session for any lingering questions. This free event is held in BP Hall, accessible after your ticket is scanned.
Learn More