About this Performance
Maurice Ravel's "choreographic symphony" Daphnis and Chloé challenges conventional music status quos while highlighting his genius as an orchestrator. The epic dreamscape consists of the most number of musicians for any of Ravel's works, yet allows for soloists to shine brightest here. Born out of the Sound Poetry and synthetic language of Hugo Ball's Dadaism, Esa-Pekka Salonen's cyclical Karawane is a monumental study of the familiar and unfamiliar. Here, the words are the music and the music is the words, brought to haunting life by the Los Angeles Master Chorale.
This performance is generously supported by the Contemporary Initiatives Fund.
See other concerts in this series
Programs, artists, dates, prices, and availability subject to change.
Enhance Your Experience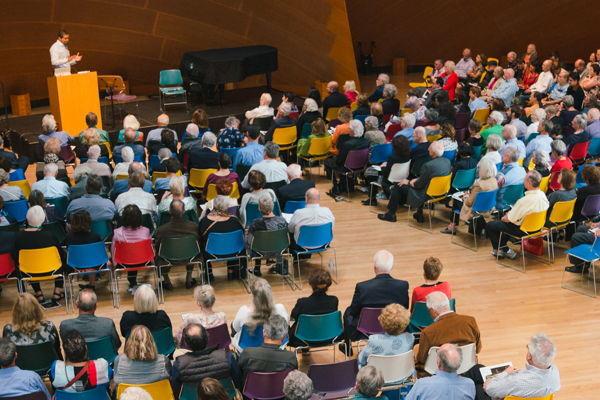 Upbeat Live Pre-concert Talk
Event starts at 7:00PM
Before the concert, some of the sharpest musical minds around–including members of the LA Phil–guide you through the evening's music, complete with a Q&A session for any lingering questions. This free event is held in BP Hall, accessible after your ticket is scanned.
Learn More