About this Performance
In Gustavo Dudamel's words, "Music after Wagner was never the same. Wagner's operas pushed music to its physical and emotional limits … paving the way not just for composers like Mahler and Richard Strauss, but for everything from Star Wars to Metallica." For the first time, Dudamel helms a fully staged production of one part of Wagner's Ring Cycle, navigating the epic naturalism, endless melodies, and gripping harmonies. The mythical world of Das Rheingold springs forth from Walt Disney Concert Hall with the help of the ever-innovative Frank Gehry, direction by Alberto Arvelo, and costumes by Cindy Figueroa. The Grammy Award-winning Ryan Speedo Green lends his voice to Wotan, headlining an internationally renowned cast.
Performances start promptly. No intermission. Latecomers will only be seated at a suitable break in the music.
This performance is generously supported by the Contemporary Initiatives Fund.
See other concerts in this series
Programs, artists, dates, prices, and availability subject to change.
Enhance Your Experience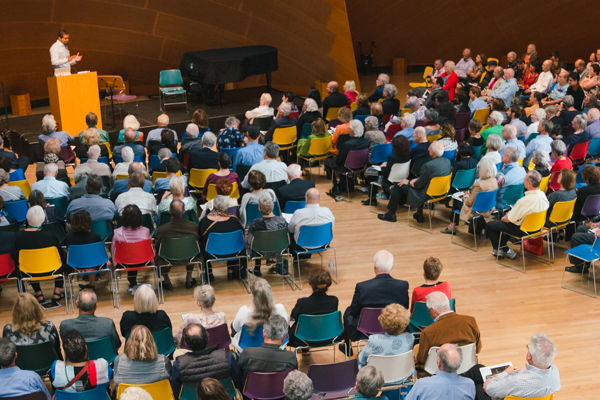 Upbeat Live with Kristi Brown-Montesano
Event starts at 1:00PM
Before the concert, some of the sharpest musical minds around – including members of the LA Phil – guide you through the evening's music, complete with a Q&A session for any lingering questions. This free event is held in BP Hall, accessible after your ticket is scanned.
Learn More