Program
Made of Tunes

world premiere

LA Phil commission with generous support from Elizabeth and Justus Schlichting

LA Phil commission with generous support from the Lenore S. and Bernard A. Greenberg Fund
About this Performance
With influences ranging from Brahms and Mozart to Sigur Rós and Radiohead, Timo Andres is a favorite young composer of John Adams' who conducts the world premiere of his concerto written for pianist Aaron Diehl. Adams also leads a curious venture through the metropolis with Copland's poignant ode to New York and his own City Noir, inspired by Los Angeles and classic films that the composer said is reminiscent of "a very crowded boulevard peopled with strange characters… who only come out very late on a very hot night."
See other concerts in this series
Programs, artists, dates, prices, and availability subject to change.
Enhance Your Experience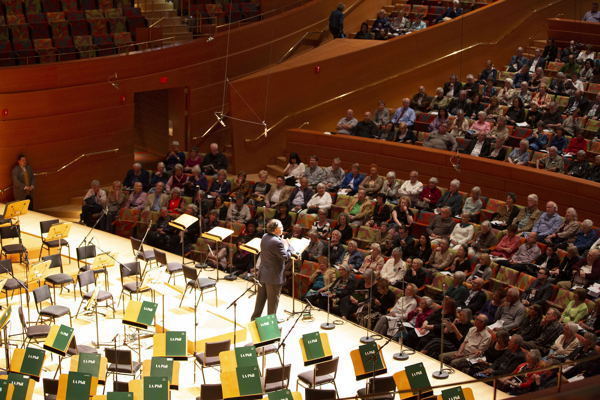 Upbeat Live with Christopher Russell
Event starts at 9:45AM
Before the concert, some of the sharpest musical minds around–including members of the LA Phil–guide you through the evening's music, complete with a Q&A session for any lingering questions. This free event is held in the main auditorium, accessible after your ticket is scanned.
Learn More