About this Performance
Leading Australian conductor Simone Young leads the LA Phil in the wild display of unconventional forms that is Ralph Vaughan Williams' Eighth Symphony. The shortest of his symphonies, the Eighth shows Vaughan Williams fashioning a refined and cultured English dreamscape while searching for a theme and dedicating entire movements to winds and strings. Considered to be his most raw and emotional composition, Elgar's dark and dramatic response to the end of World War I—and his own life—is richly blended together by the bow of French cellist and LA Phil favorite Gautier Capuçon.
See other concerts in this series
Programs, artists, dates, prices, and availability subject to change.
Enhance Your Experience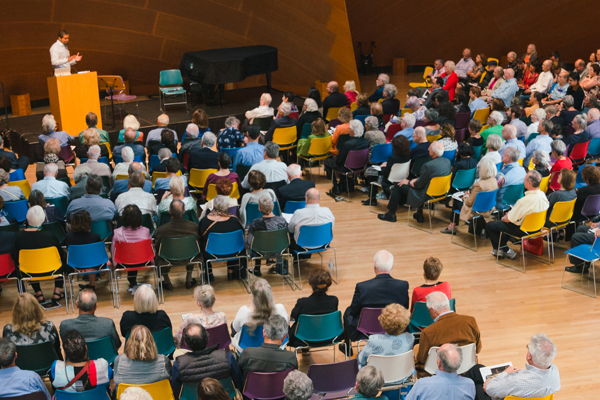 Upbeat Live with Asadour Santourian
Event starts at 1:00PM
Before the concert, some of the sharpest musical minds around – including members of the LA Phil – guide you through the evening's music, complete with a Q&A session for any lingering questions. This free event is held in BP Hall, accessible after your ticket is scanned.
Learn More