Dudamel Conducts Gershwin & Copland
Thu / Oct 3, 2019 - 8:00PM
Beauty and bravura by American masters.
No Longer Available
About this Performance
Dudamel launches our season with the beauty and bravura of masterworks by beloved American composers.
These performances are made possible by generous support from the Lloyd E. Rigler – Lawrence E. Deutsch Foundation.
See other concerts in this series
Programs, artists, dates, prices, and availability subject to change.
Enhance Your Experience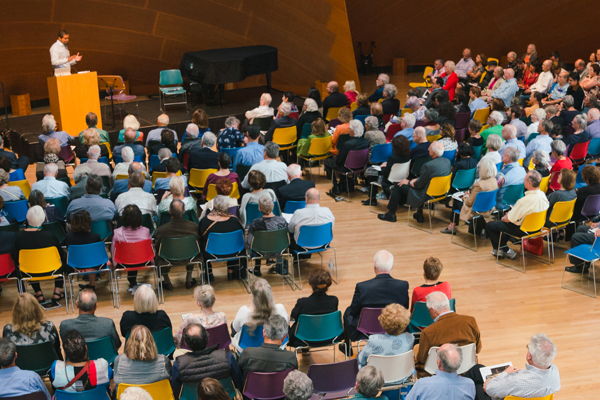 Upbeat Live with Alan Chapman
Event starts at 7:00PM
Before the concert, some of the sharpest musical minds around – including members of the LA Phil – guide you through the evening's music, complete with a Q&A session for any lingering questions. This free event is held in BP Hall, accessible after your ticket is scanned.
Learn More