About this Performance
Dudamel focuses on rousing music from the Americas, including a world premiere – featuring acclaimed Argentine virtuoso Sergio Tiempo – and concluding with the exuberant, infectious rhythms of Copland's well-loved ballet score.
See other concerts in this series
Programs, artists, dates, prices, and availability subject to change.
Enhance Your Experience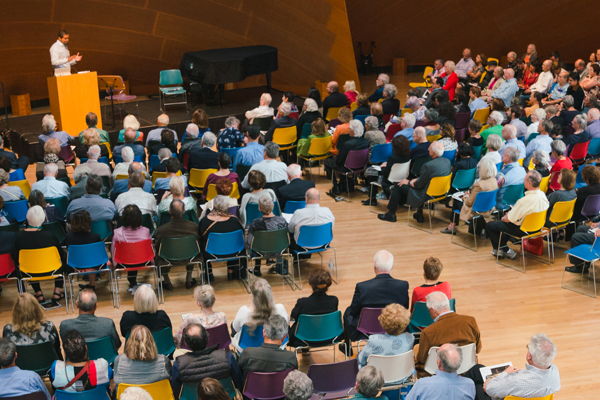 Upbeat Live with Thomas Neenan
Event starts at 1:00PM
Before the concert, some of the sharpest musical minds around – including members of the LA Phil – guide you through the evening's music, complete with a Q&A session for any lingering questions. This free event is held in BP Hall, accessible after your ticket is scanned.
Learn More