About this Performance
We extend our Centennial festivities throughout the weekend, with each Music Director leading a specialty of his. As he did at the outset of his music directorship, Dudamel leads the musical monument that accompanies the world's greatest celebrations: Beethoven's epic Ninth.
This performance is made possible by generous support from Michele Moehring.
See other concerts in this series
Programs, artists, dates, prices, and availability subject to change.
Enhance Your Experience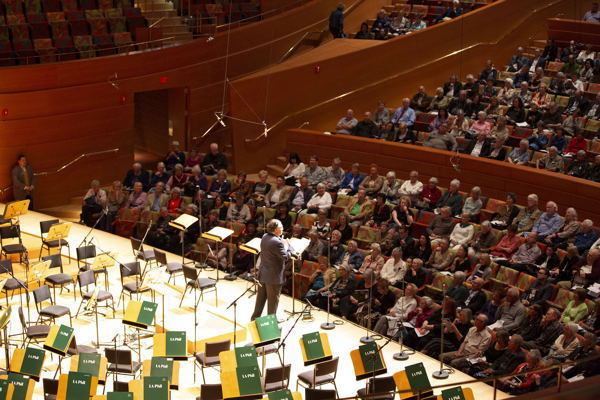 Upbeat Live with Christian Campos
Event starts at 1:00PM
Before the concert, some of the sharpest musical minds around–including members of the LA Phil–guide you through the evening's music, complete with a Q&A session for any lingering questions. This free event is held in the main auditorium, accessible after your ticket is scanned.
Learn More