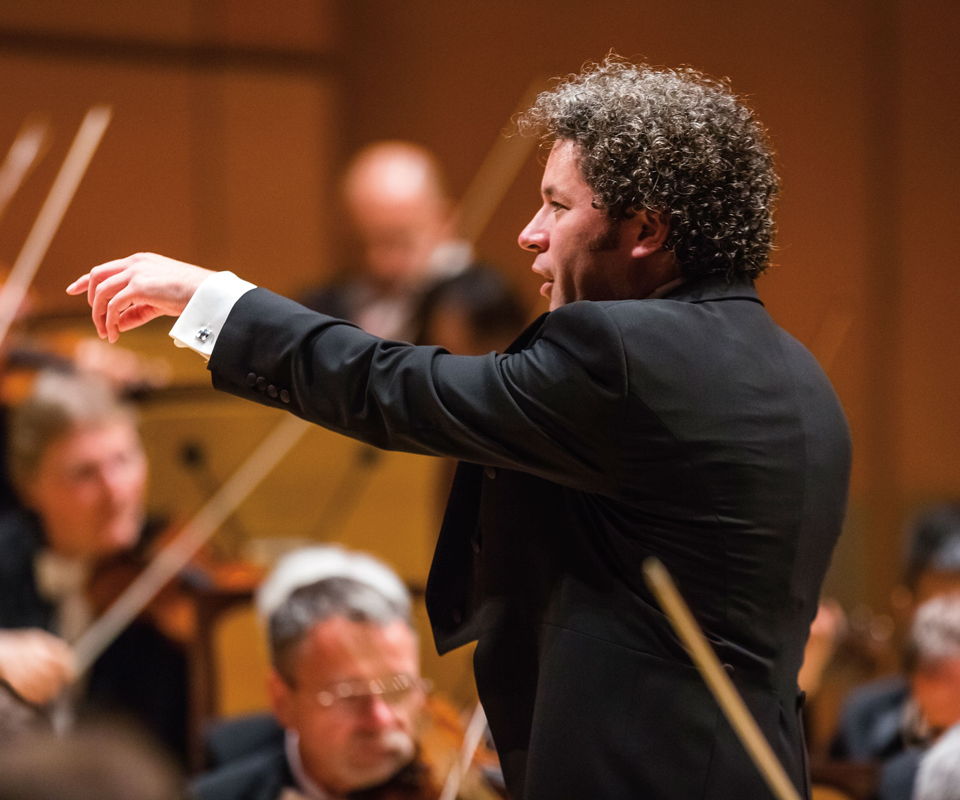 Dudamel Conducts Bruckner
Fri / Nov 1, 2019 - 8:00PM
Experience an epic Romantic symphony.
No Longer Available
About this Performance
Experience Dudamel conducting Bruckner's awe-inspiring Fourth Symphony, to which Bruckner himself applied the nickname "Romantic," evoking images of knights riding forth at dawn, impassioned lovers, and an exuberant hunting party, all tied together by a heroic, brass-blazing finale. 
See other concerts in this series
Programs, artists, dates, prices, and availability subject to change.
Drinks in The Garden

Event starts at 6:30PM

Set the tone for your night with Drinks in The Garden. Starting at 6:30pm, you can enjoy music and complimentary drinks, and soak up the lush and leafy ambience of Walt Disney Concert Hall's Blue Ribbon Garden.
Subject to cancellation due to weather conditions.

Casual Fridays

Join special guests and performers for an on-stage chat after this shortened concert, then hang with orchestra members in BP Hall over complimentary craft beer tastings curated by the Los Angeles Brewers Guild.

Upbeat Live with Christopher Russell

Event starts at 7:00PM

Before the concert, some of the sharpest musical minds around – including members of the LA Phil – guide you through the evening's music, complete with a Q&A session for any lingering questions. This free event is held in BP Hall, accessible after your ticket is scanned.