About this Performance
Mehta leads an adventurous look at German Romanticism as it develops into the birth of 20th-century music, from the lushness of the full orchestra in Wagner's final Ring opera to the concentrated brevity of Webern's nine-instrument concerto.
See other concerts in this series
Programs, artists, dates, prices, and availability subject to change.
Enhance Your Experience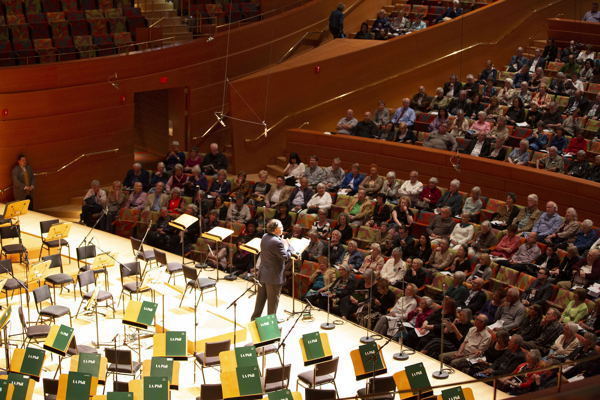 Upbeat Live with Christopher Russell
Event starts at 9:45AM
Before the concert, some of the sharpest musical minds around–including members of the LA Phil–guide you through the evening's music, complete with a Q&A session for any lingering questions. This free event is held in the main auditorium, accessible after your ticket is scanned.
Learn More