About this Performance
Mehta leads an adventurous look at German Romanticism as it develops into the birth of 20th-century music, from the lushness of the full orchestra in Wagner's final Ring opera to the concentrated brevity of Webern's nine-instrument concerto.
The Saturday, January 11 performance is generously underwritten by Performance Patrons Eva and Marc Stern.
See other concerts in this series
Programs, artists, dates, prices, and availability subject to change.
Enhance Your Experience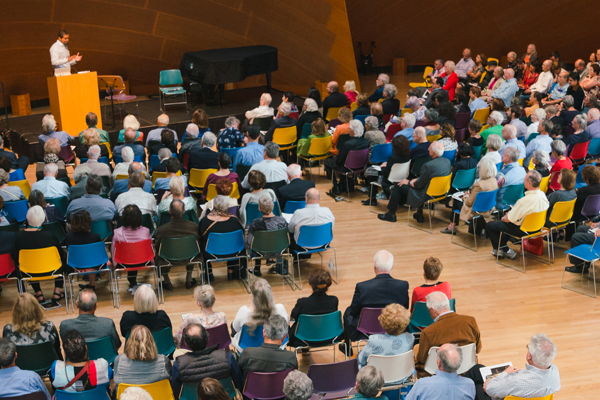 Upbeat Live with Christopher Russell
Event starts at 7:00PM
Before the concert, some of the sharpest musical minds around – including members of the LA Phil – guide you through the evening's music, complete with a Q&A session for any lingering questions. This free event is held in BP Hall, accessible after your ticket is scanned.
Learn More