Program
Camille PÉPIN

Vajrayana
Intermission
Listen to this program's playlist on Spotify
About this Performance
Twenty-one-year-old British cellist Laura van der Heijden makes her debut with us playing Haydn's brilliantly virtuosic concerto. Also in her Philharmonic debut, American conductor Karen Kamensek leads Mendelssohn's popular musical memoir of visiting Scotland.
Visit the Piatigorsky Cello Festival Website
See other concerts in this series
Programs, artists, dates, prices and availability subject to change.
Enhance Your Experience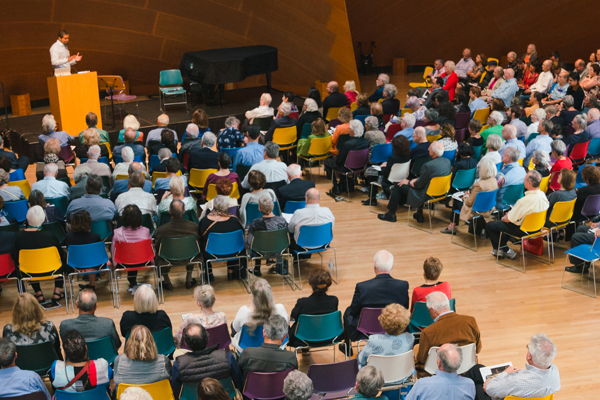 Upbeat Live with Asadour Santourian
Event starts at 9:45AM
Before the concert, some of the sharpest musical minds around – including members of the LA Phil – guide you through the evening's music, complete with a Q&A session for any lingering questions. This free event is held in BP Hall, accessible after your ticket is scanned.
Learn More