Program
Listen to this program's playlist on Spotify
About this Performance
Weill's Violin Concerto (1924) – with the unusual accompaniment of a wind band – at times surges with anxious energy and, at other moments, broods with world-weariness. Salonen closes with Hindemith's magnificent Symphony (1934), composed as material for his politically charged opera about a Renaissance master painter.
Programs, artists, dates, prices and availability subject to change.
Enhance Your Experience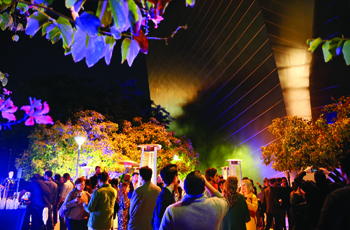 Drinks in The Garden
Event starts at 6:30PM
Set the tone for your night with Drinks in The Garden. Starting at 6:30pm, you can enjoy music and complimentary drinks, and soak up the lush and leafy ambience of Walt Disney Concert Hall's Blue Ribbon Garden.
Subject to cancellation due to weather conditions.
Learn More