About this Performance
Weill's Violin Concerto (1924) – with the unusual accompaniment of a wind band – at times surges with anxious energy and, at other moments, broods with world-weariness. Salonen closes with Hindemith's magnificent Symphony (1934), composed as material for his politically charged opera about a Renaissance master painter.
This performance is funded in part by the Kurt Weill Foundation for Music, Inc., New York, NY.
See other concerts in this series
Programs, artists, dates, prices, and availability subject to change.
Enhance Your Experience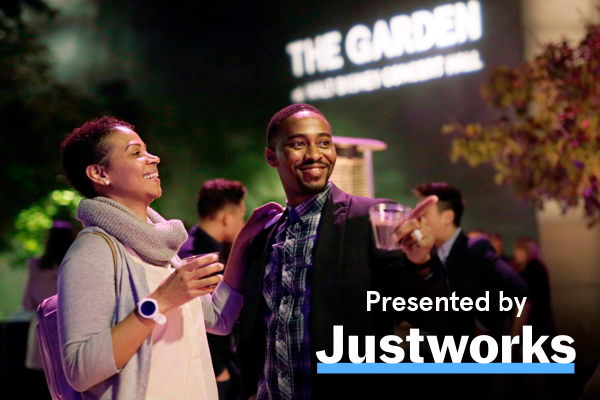 Drinks in The Garden
Event starts at 6:30PM
Set the tone for your night with Drinks in The Garden. Enjoy a drink on us in the lush and leafy ambiance of Walt Disney Concert Hall's rooftop garden.
Subject to cancellation due to weather conditions.
Learn More
FEB 6–29 • 2 PROGRAMS, 12 EVENTS
The Weimar Republic
Germany 1918–1933
In the 1920s, Germany saw a remarkable cultural renaissance prior to the rise of Nazism. Intellectualism and modernism took root in the chaotic social and economic climate between world wars. The arts and sciences burst with imagination, queer identities were brought to the forefront, and the lines between high and low art were erased. Join in a wide-ranging look at this fascinating, turbulent time.
Max Beckmann, Paris Society, 1931. Oil on canvas, 43 x 69 1/8 inches (109.2 x 175.6 cm). Solomon R. Guggenheim Museum, New York. © 2019 Artists Rights Society (ARS), New York/VG Bild-Kunst, Bonn.