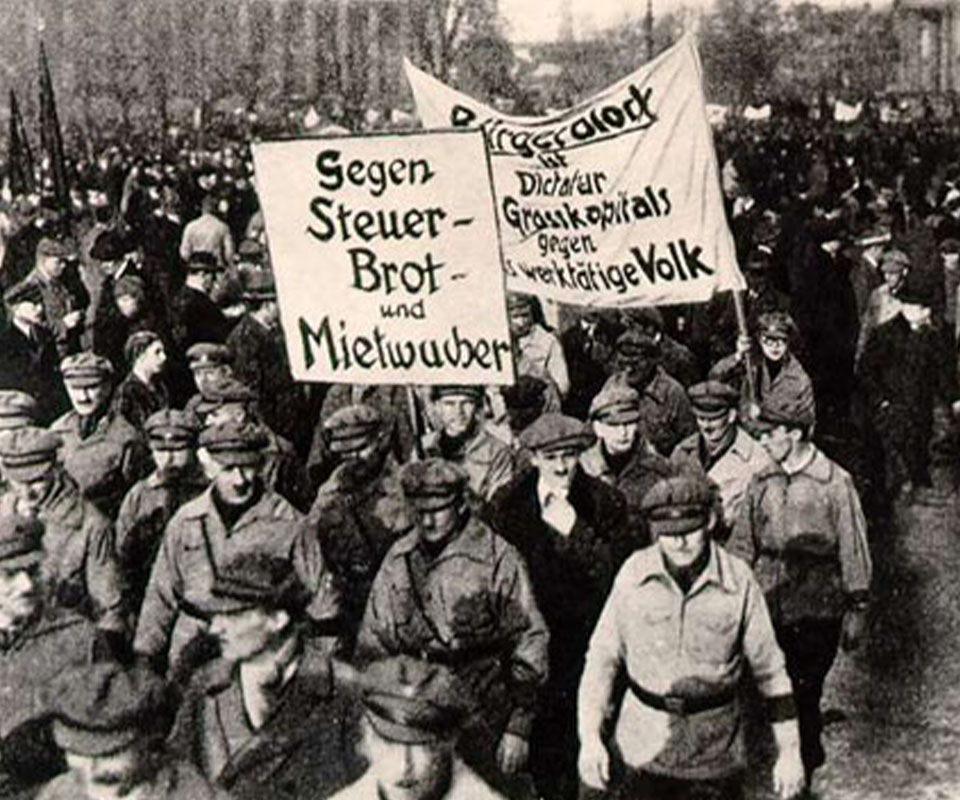 About this Performance
Eisler's unique position in the musical avant-garde of the 1920s and 30s was his ambition to combine formal innovation with political ideology. A leftist activist and passionate supporter of the labor movement, Eisler's compositions for workers choruses intended to mobilize the masses for demonstrations. The lyrics – often written by famous leftist writers such as Bertolt Brecht – and march-like melodies had to be memorable to be performed by lay singers. Yet, Eisler still strove to apply sophisticated compositional principles of the twelve-tone technique. Lesley Leighton and the Los Robles Master Chorale will bring this revolutionary spirit to the streets around Disney Hall.
Outside Venue
Grand Avenue, Outside Walt Disney Concert Hall
Programs, artists, dates, prices, and availability subject to change.
FEB 6–29 • 2 PROGRAMS, 12 EVENTS
The Weimar Republic
Germany 1918–1933
In the 1920s, Germany saw a remarkable cultural renaissance prior to the rise of Nazism. Intellectualism and modernism took root in the chaotic social and economic climate between world wars. The arts and sciences burst with imagination, queer identities were brought to the forefront, and the lines between high and low art were erased. Join in a wide-ranging look at this fascinating, turbulent time.
Max Beckmann, Paris Society, 1931. Oil on canvas, 43 x 69 1/8 inches (109.2 x 175.6 cm). Solomon R. Guggenheim Museum, New York. © 2019 Artists Rights Society (ARS), New York/VG Bild-Kunst, Bonn.