About this Performance
Esa-Pekka Salonen returns with this remarkable production of Wagner's Tristan and Isolde directed by Peter Sellars with video by Bill Viola, one of America's leading visual artists. When the Tristan Project was first performed in 2004, The New York Times called it a highlight of Salonen's tenure and hailed it as "a multimedia conception that promised to be so ingenious that listeners traveled long distances to catch it and talked about it for months." Matching Wagner's 19th-century desire to expand what opera could be with 21st-century innovation, Viola and Sellars' staging explores the psychological, spiritual, and elemental subtext of the story. This rare opportunity to see the Tristan Project features a globally celebrated cast, headlined by Nina Stemme and Stephen Gould.
In Tristan and Isolde, Wagner tells the star-crossed tale of two doomed lovers, but it was his musical setting that caused a revolution. Beginning with the very first notes, the famed "Tristan chord," Wagner elicits an endless yearning that mirrors the tumultuous emotional worlds of our heroes, with an innovative harmonic approach that left an unavoidable impact on generations of composers.
See other concerts in this series
Programs, artists, dates, prices, and availability subject to change.
Enhance Your Experience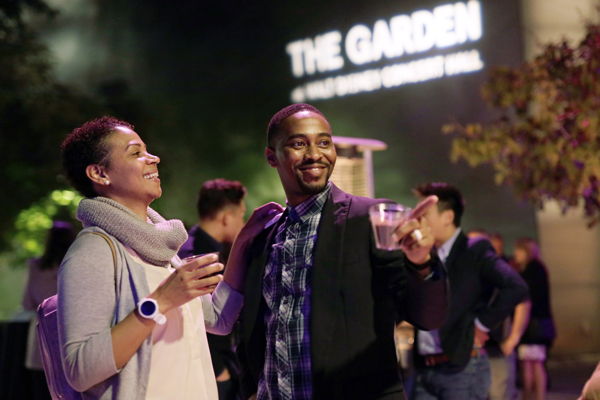 Drinks in The Garden
Event starts at 6:30PM
Set the tone for your night with Drinks in The Garden. Starting at 6:30pm, you can enjoy music and complimentary drinks, and soak up the lush and leafy ambience of Walt Disney Concert Hall's Blue Ribbon Garden.
Subject to cancellation due to weather conditions.
Learn More