To the YOLA National community,

We hope you, your programs, and families are in good health during this unprecedented time. In the interest of the well-being of our YOLA National community and in accordance with orders by Los Angeles County public health officials to limit the spread of COVID-19, the YOLA National Festival and Symposium will not go on as originally conceived.

Although we cannot convene in Los Angeles, we are committed to bringing together the YOLA National community this summer. We will be launching a series of open-source online music courses, masterclasses, keynotes, and project-based learning opportunities throughout the month of July.

We will be reaching out to tell you more, and updating our website with information about scheduling, registration, and content, as soon as possible. Thank you for your understanding, and best wishes to you and your family during this time. Please do not hesitate to reach out to us at YOLA@laphil.org if you have any questions.

We can't wait to connect with you digitally this summer.

Sincerely,
The YOLA National team
About the YOLA National Festival
An intensive summer learning program and top-tier ensemble, the YOLA National Festival is an opportunity for young musicians from Sistema-inspired programs and programs similarly invested in youth and community development through music.
Musicians convene each summer in Southern California for a two-week period of learning and performance with world-renowned conductors and artist mentors. Participation is free—travel, lodging, meals, and programming are provided to students at no cost.
The festival's ultimate aim is to create a civically-minded community of young musicians from diverse regions across the country, while developing a model for excellence that will positively shape progressive music education nationwide.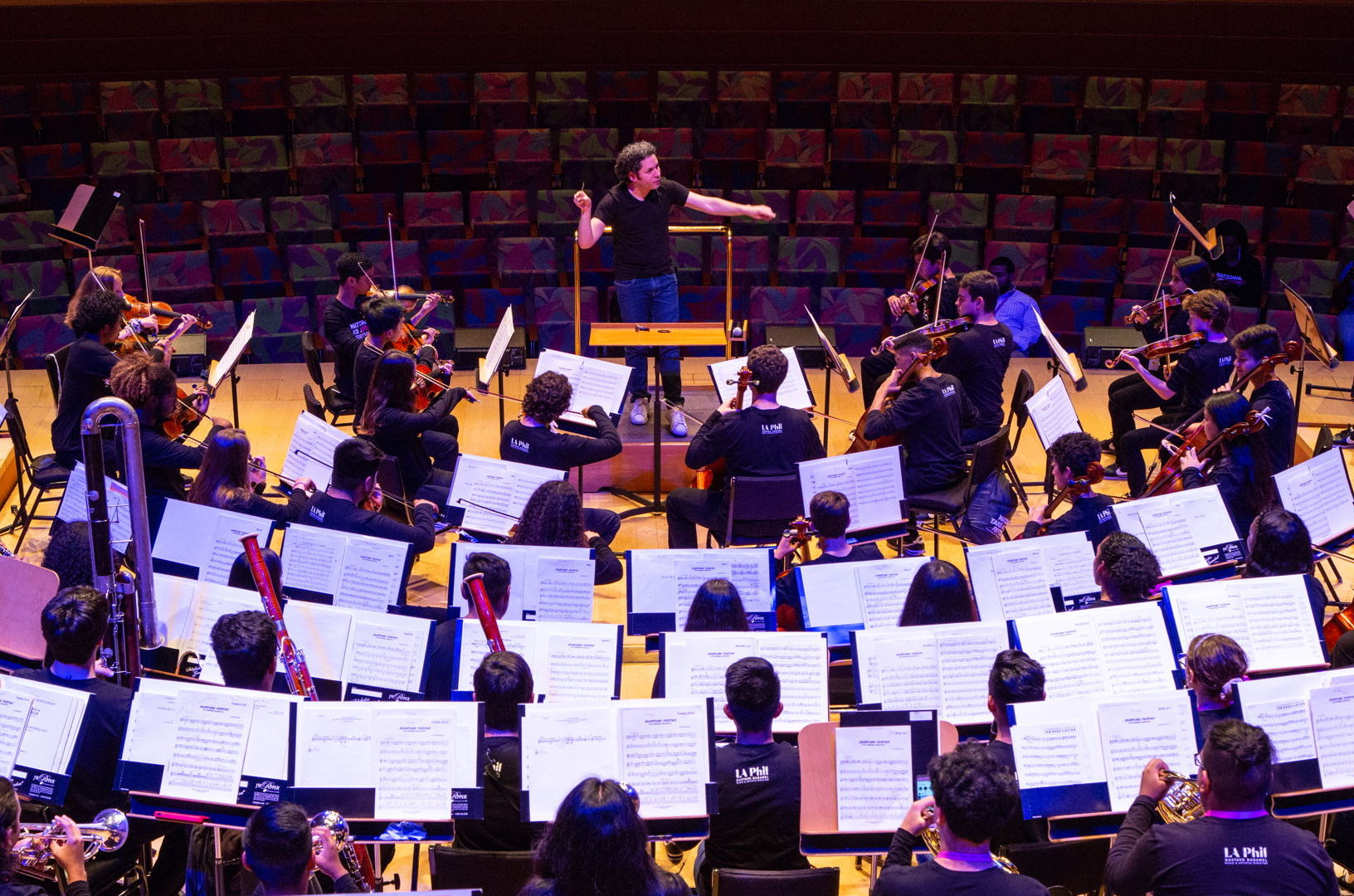 Hear from Past YOLA National Students