YOLA National Institute Share Out
Adult Accomplices:
Phil Bravo, LA Phil
Angelica Cortez, LA Phil
Ashley Hare, RE:FRAME Youth Arts Center
Alex Laing, faculty, YOLA National Institute; principal clarinet, Phoenix Symphony
Samuel Pena, RE:FRAME Youth Arts Center
Alexandra McWatters, RE:FRAME Youth Arts Center
Evan Tobias, Associate Professor of Music Learning and Teaching at Arizona State University


WED / JULY 29 - 12PM PDT
This event has passed


About This Event
Over the course of the last year, the inaugural class of YOLA National Institute fellows started to engage with the following questions:
Who am I? Who are my people? What do I want?

How can we dismantle systems, barriers, and stereotypes with, around, and through music?

How do our people work together with, around, and through music?

How might I find power in my multiple identities with, around, and through music?

How do we switch up the negatives and use criticism to our advantage with, around, and through music?
Join the Institute fellows, as they share what they've learned and what potential projects they have in mind for those interested in engaging with these questions alongside them.

This event is for…
Young artists, educators, and teaching artists interested in learning about identity, music, and creative youth development

Takeaways:
What does it mean to be in the YOLA National Institute?

What matters to us as we begin to lean into our careers?

What is it like to try and answer huge questions about music?

What do we hope the future of music looks like?

How to join
This event has passed

Not registered for the YOLA at Home digital conference? Sign up today!
We'll keep you updated on upcoming events and share special content created throughout the conference.
Learn more about YOLA here
Get in contact with the team: YOLA@laphil.org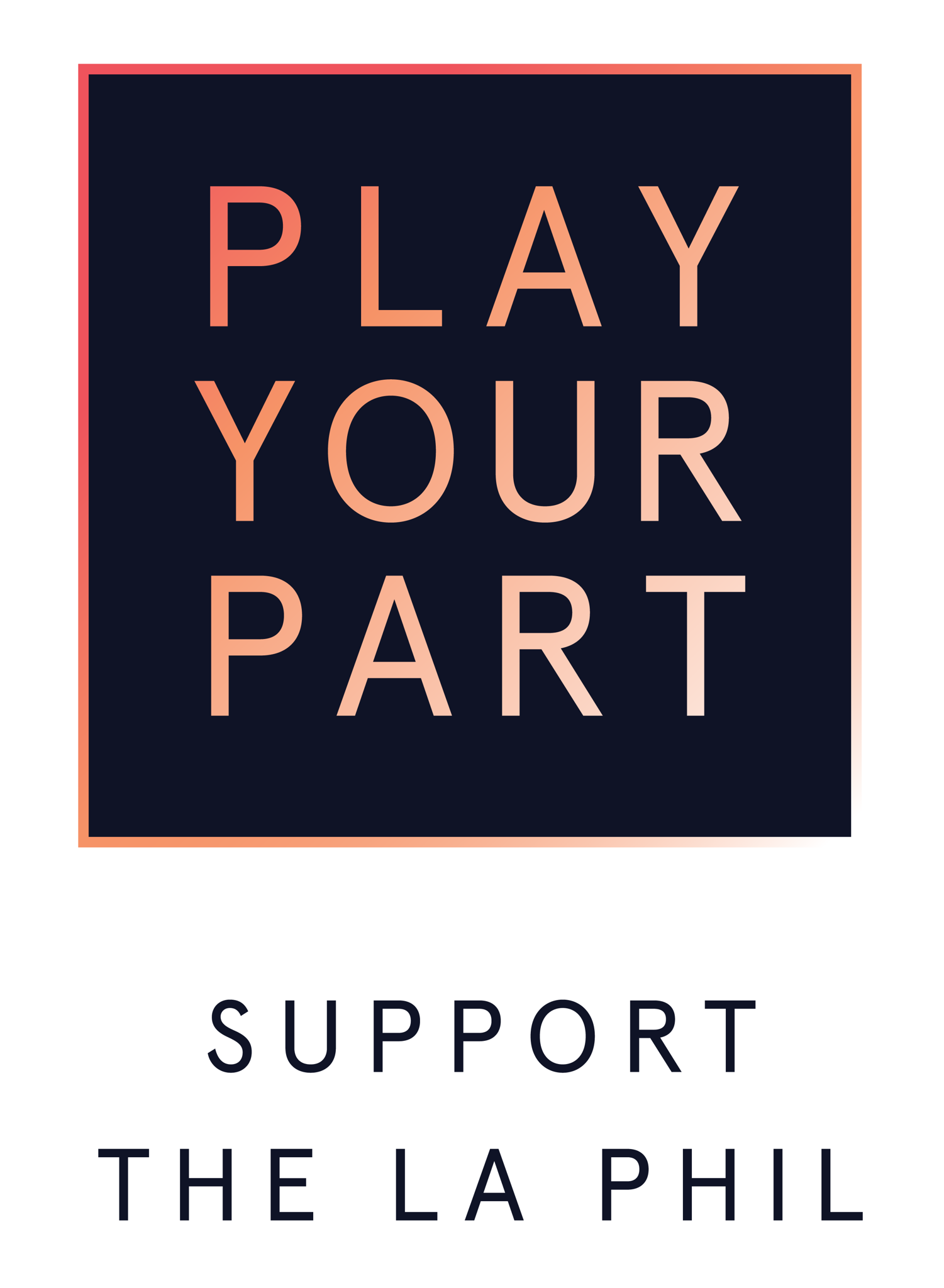 Support the LA Phil, including Learning programs and initiatives just like this!
{{text}}
{{title}}
${{ price.displayPrice }}
Give Now
Please select a donation amount. Minimum donation is $10.
If you would like to make a gift under $10 then please contact Friends of the LA Phil at 213 972 7557 or friends@laphil.org