Program
RAVEL

Menuet antique
Intermission
About this Performance
Celebrated singer and now conductor Nathalie Stutzmann presents three Ravel works that showcase his orchestral colors, from the tender and swirling tributes to his comrades-in-arms to the inexorable crescendo of Bolero. In addition, extraordinary Korean pianist Sunwook Kim performs one of the most famous piano concertos in the repertoire, Mozart's 21st, which offers showy intricate passages, a touching dream-like slow movement, and a joyously triumphant finish.
See other concerts in this series
Programs, artists, dates, prices, and availability subject to change.
Enhance Your Experience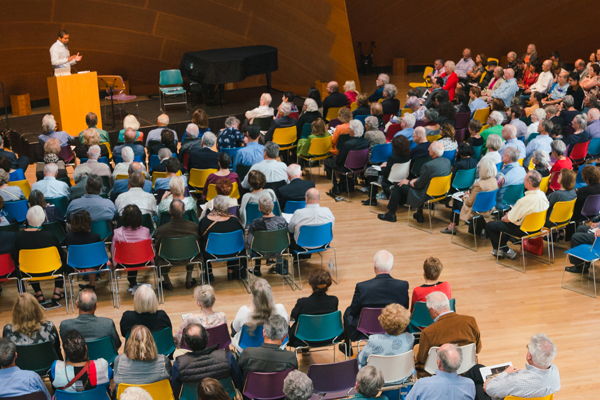 Upbeat Live with Brian Lauritzen
Event starts at 9:45AM
Before the concert, some of the sharpest musical minds around – including members of the LA Phil – guide you through the evening's music, complete with a Q&A session for any lingering questions. This free event is held in the main auditorium, accessible after your ticket is scanned.
Learn More