About this Performance
With the voices of the LA Master Chorale and an international cast of soloists, Zubin Mehta leads the Los Angeles Philharmonic in Mozart's stirring unfinished masterpiece. Though we don't know why Mozart stopped composing it, the Great C-minor Mass is considered one of the finest and most ambitious examples of his sacred music.
This performance is generously supported by Carol Colburn Grigor / Dunard Fund USA.
Los Angeles Master Chorale Roster
See other concerts in this series
Programs, artists, dates, prices, and availability subject to change.
Enhance Your Experience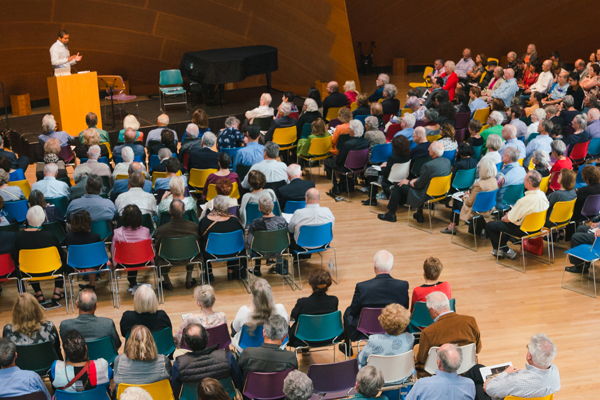 Upbeat Live with Christian Campos
Event starts at 7:00PM
Before the concert, some of the sharpest musical minds around – including members of the LA Phil – guide you through the evening's music, complete with a Q&A session for any lingering questions. This free event is held in BP Hall, accessible after your ticket is scanned.
Learn More