About this Performance
In a program exploring music inspired by Romantic poetry, Dudamel begins with Schoenberg's Romantic vision of a night transfigured by love. Profound themes continue in Richard Strauss' sublime Four Last Songs, composed near the end of the composer's life and performed by rising star South African soprano Golda Schultz with her "warm, exceedingly captivating voice" (Frankfurter Allgemeine Zeitung). And Strauss has the last word with his symphonic poem Death and Transfiguration, which again touches on death but was written with a younger man's perspective.
This performance is made possible by generous support from the Lloyd E. Rigler – Lawrence E. Deutsch Foundation.
See other concerts in this series
Programs, artists, dates, prices, and availability subject to change.
Enhance Your Experience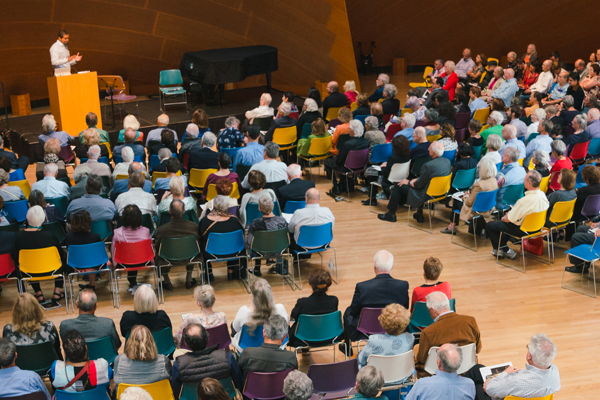 Upbeat Live with Christopher Russell
Event starts at 7:00PM
Before the concert, some of the sharpest musical minds around – including members of the LA Phil – guide you through the evening's music, complete with a Q&A session for any lingering questions. This free event is held in BP Hall, accessible after your ticket is scanned.
Learn More