Program
L'Ascension: Transports de joie

The Moon Lady (A Chinese Folktale – Chang-e ascends to the moon)

Prelude and Fugue on the Name ALAIN

Arise (In memory of the extinct Hawaiian O'O bird, tape recording of O'O birdsong) (West Coast premiere)

The Planets: Venus, the Bringer of Peace

SAINT-SAËNS (trans. Briggs)

Symphony No. 3, "Organ": Finale
About this Performance
The Los Angeles Times extolled the organist-composer for her "rare musicality and lovely lyrical grandeur" and "charming and irresistible compositional style." As a soloist, Chen has performed recitals and with orchestras all over the world. As a composer, she seeks to expand traditional organ repertoire with her own works based on Asian folksongs.
This performance is generously supported by Mari L. Danihel.
See other concerts in this series
Programs, artists, dates, prices, and availability subject to change.
Enhance Your Experience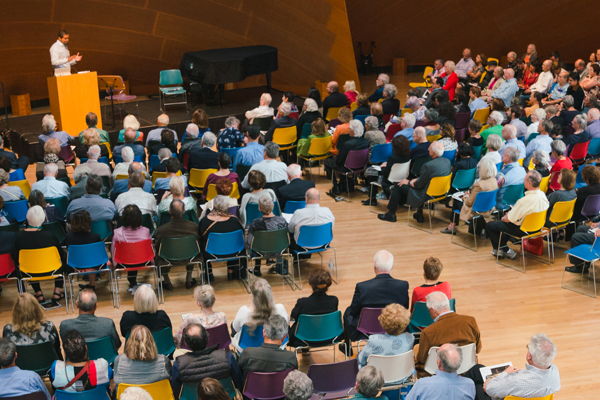 Upbeat Live with Thomas Neenan
Event starts at 6:30PM
Before the concert, some of the sharpest musical minds around – including members of the LA Phil – guide you through the evening's music, complete with a Q&A session for any lingering questions. This free event is held in BP Hall, accessible after your ticket is scanned.
Learn More