About this Performance
In a program that shows off the LA Phil both as soloists and an ensemble, Dudamel navigates John Adams' virtuosic I Still Dance, which the composer described as having a Baroque toccata on steroids with a disco beat underneath. Next, two quintessential Mozart works cast a spotlight on members of the LA Phil: a double concerto featuring the LA Phil's harpist and Principal Flute followed by the Serenade No. 6 that features a string quartet of LA Phil musicians as soloists. Finally, Dudamel leads Tres versiones sinfónicas by Cuban composer Julián Orbón—a theme and variations drawing on music from French Gregorian chant to Congolese drumming.
These performances are dedicated to the memory of Ann Ronus.
Programs, artists, dates, prices, and availability subject to change.
Enhance Your Experience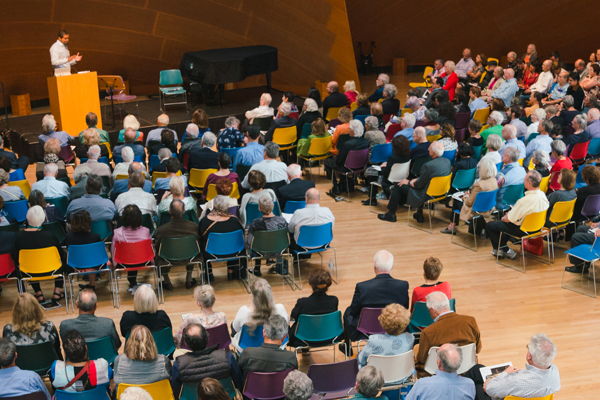 Upbeat Live with Thomas Neenan
Event starts at 1:00PM
Before the concert, some of the sharpest musical minds around – including members of the LA Phil – guide you through the evening's music, complete with a Q&A session for any lingering questions. This free event is held in BP Hall, accessible after your ticket is scanned.
Learn More