About this Performance
Mahler's First Symphony was Gustavo Dudamel's "first big piece" to conduct at just 16, in 2004 he earned an international spotlight winning the Mahler Competition in Bamberg, and, in 2009, Gustavo chose the First for his inaugural concert as the LA Phil's Music & Artistic Director. Dudamel says he loves Mahler's blend of tradition and innovation, through which the composer "was trying to show his soul. His vision of the world." In the First, Mahler shows much of himself—his love of nature, his use of song and folk-like material, his lyricism, his precise, colorful instrumentation, and his thrilling climaxes. Dudamel also collaborates again with composer Gabriela Ortiz on her Violin Concerto, of which Dudamel gave the world premiere with soloist María Dueñas.
Programs, artists, dates, prices, and availability subject to change.
Enhance Your Experience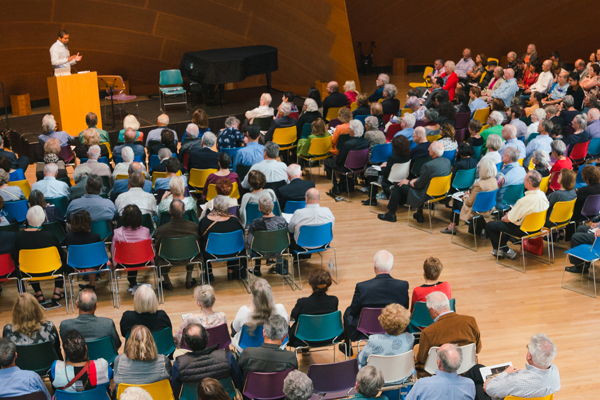 Upbeat Live with Veronika Krausas
Event starts at 1:00PM
Before the concert, some of the sharpest musical minds around – including members of the LA Phil – guide you through the evening's music, complete with a Q&A session for any lingering questions. This free event is held in BP Hall, accessible after your ticket is scanned.
Learn More