Sponsored By
About this Performance
Music by two of Mexico's greatest living composers begin this exhilarating concert. Dudamel leads encore performances of Ortiz' spiritual Kauyumari, which was premiered in the LA Phil's 2021 return to Walt Disney Concert Hall, and Márquez' Fandango, a violin concerto inspired by the composer's love of the dance music he grew up listening to in Sonora with new "melodies that sound old and are worth keeping" according to the Los Angeles Times' review of its 2021 world premiere at the Hollywood Bowl. Completing the concert, Aaron Copland's stirring Third Symphony that is built in part on his immortal Fanfare for the Common Man.
This performance is generously supported in part by the Kohl Virtuoso Violin Fund.
Programs, artists, dates, prices, and availability subject to change.
Enhance Your Experience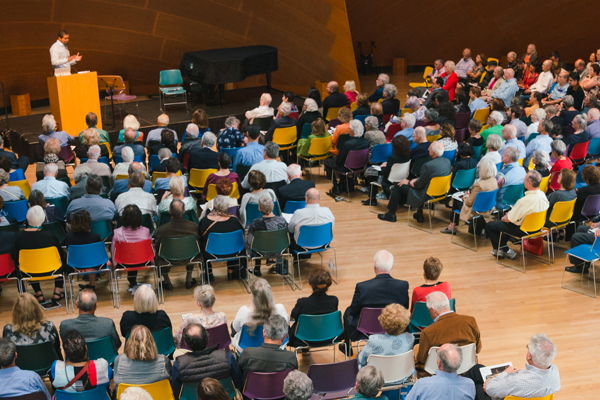 Upbeat Live with Russell Steinberg
Event starts at 1:00PM
Before the concert, some of the sharpest musical minds around – including members of the LA Phil – guide you through the evening's music, complete with a Q&A session for any lingering questions. This free event is held in BP Hall, accessible after your ticket is scanned.