Program
TCHAIKOVSKY/ELLINGTON/STRAYHORN (arr. TYZIK)
About this Performance
When Dudamel last led The Nutcracker in concert with the LA Phil in 2013, the Los Angeles Times' Mark Swed wrote the music was "irresistible" and "reinvigorated," noting it was a rare treat to experience Tchaikovsky's score treated as the main attraction with nuance and flow. This time Dudamel conducts the holiday favorite with a twist, when he leads both Tchaikovsky's original as well as Billy Strayhorn and Duke Ellington's swinging reimagination of the many colors and drama of the original.
Concerts in the Thursday 2 subscription series are generously supported by the Otis Booth Foundation.
See other concerts in this series
Programs, artists, dates, prices, and availability subject to change.
Enhance Your Experience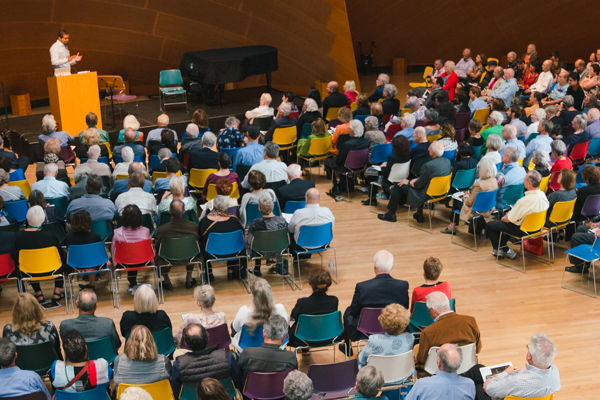 Upbeat Live with Kristi Brown-Montesano
Event starts at 7:00PM
Before the concert, some of the sharpest musical minds around – including members of the LA Phil – guide you through the evening's music, complete with a Q&A session for any lingering questions. This free event is held in BP Hall, accessible after your ticket is scanned.
Learn More