About this Performance
"[Leila Josefowicz] is the inevitable go-to violinist when the orchestra is in need of a daring, probing, thinking, dancing, spectacularly virtuosic soloist" (Los Angeles Times). A hero to so many living composers for her fearless playing, she takes on Thomas Adès' "Concentric Paths" Violin Concerto. The high-powered Elim Chan leads one of Tchaikovsky's most passionate and popular symphonies.
See other concerts in this series
Programs, artists, dates, prices, and availability subject to change.
Enhance Your Experience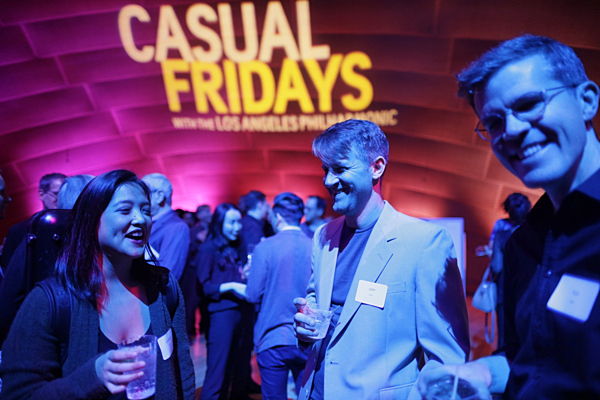 Casual Fridays
Join special guests and performers for an on-stage chat after this shortened concert, then hang with orchestra members in BP Hall over drinks to round out the night.