About this Performance
From Virginia Robinson's lavish parties featuring the Los Angeles Philharmonic Orchestra to George and Ira Gershwin's weekly salons, Beverly Hills was the center of popular music in the early twentieth century. The American songbook was written in its living rooms, and collaborations that would shape music, film, and fashion got their start at its social gatherings. The Beverly Hills Songbook celebrates the immense musical legacy of the world-famous city, from Rachmaninoff and Horowitz's weekly at-home performances to the standards popularized by such acclaimed residents as Cole Porter, Harold Arlen, and Rosemary Clooney.
Pre-program reception takes place from 7-7:30pm, followed by a panel at 7:30pm and performance at 8pm.
Rachmaninoff Was Here is a series of public programs exploring the creative communities that the composer either participated in or which were flourishing concurrent to his brief but important time as a Beverly Hills resident in the early 1940s.
The LA Phil Humanities Initiative is generously supported by Linda and David Shaheen.
Presented in collaboration with The Maybourne Beverly Hills. Learn more about The Maybourne's special overnight event package.
Programs, artists, dates, prices, and availability subject to change.
Enhance Your Experience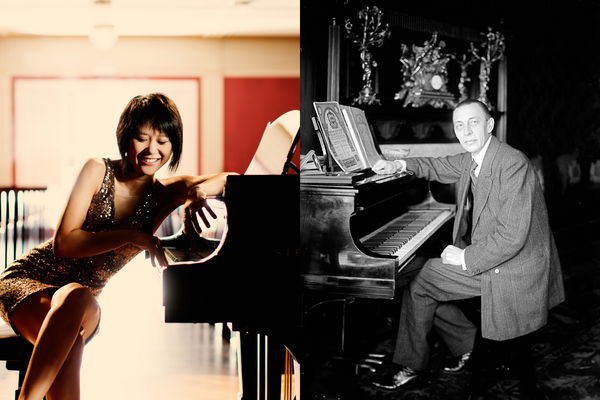 Rachmaninoff Festival
Concerts and Humanities Events • FEB 2-19, 2023
Across two weekends, Yuja Wang, Gustavo and the LA Phil will perform all four of Rachmaninoff's lush and virtuosic piano concertos. The festival also includes Humanities events inviting audiences to explore the artistic communities that were flourishing during the composer's brief but important time in LA.