About this Performance
In Beverly Hills in the early 1940s, experimental ideas in the arts could be found in the nearby community of surrealist artists who had been displaced by the Second World War, including Man Ray, Dorothea Tanning, and Salvador Dalí, as well as in a triumvirate of nightclubs that dominated the Sunset Strip. Art historian Susan Anderson wrote that the surrealists brought "black humor, the off-the-wall whimsy of pop culture, and a liberating strain of Dada" to the region's art. At the same time, the Café Trocadero, Ciro's, and Mocambo were serving up nightclub acts that pulled from a wide range of cultural traditions, becoming incubators for artistic innovation and cross-cultural integration. Beverly Hills Avant-Garde: From Surrealism to the Sunset Strip invites you to learn more about this vibrant period with an evening of food, conversation, music, and magic.
Pre-program reception takes place from 7pm-8pm followed by panel and performance from 8pm-9pm.
Rachmaninoff Was Here is a series of public programs exploring the creative communities that the composer either participated in or which were flourishing concurrent to his brief but important time as a Beverly Hills resident in the early 1940s.
The LA Phil Humanities Initiative is generously supported by Linda and David Shaheen.
Programs, artists, dates, prices, and availability subject to change.
Enhance Your Experience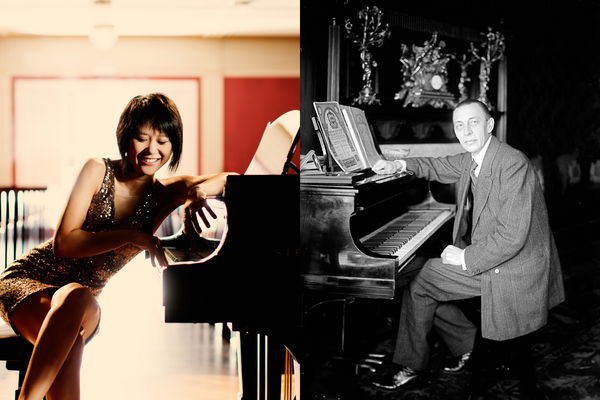 Rachmaninoff Festival
Concerts and Humanities Events • FEB 2-19, 2023
Across two weekends, Yuja Wang, Gustavo and the LA Phil will perform all four of Rachmaninoff's lush and virtuosic piano concertos. The festival also includes Humanities events inviting audiences to explore the artistic communities that were flourishing during the composer's brief but important time in LA.