About this Performance
Director Steven Spielberg's heartwarming masterpiece is one of the brightest stars in motion picture history. Filled with unparalleled magic and imagination, E.T. the Extra-Terrestrial follows the moving story of a lost little alien who befriends a 10-year-old boy named Elliott. Experience all the mystery and fun of their unforgettable adventure in the beloved movie that captivated audiences around the world, complete with John Williams' Academy Award-winning score performed live by Gustavo Dudamel and the Los Angeles Philharmonic while the film is shown at Walt Disney Concert Hall.
Please note: Children under 6 will not be admitted, which is in keeping with the standard Children's Attendance Policy.
See other concerts in this series
Programs, artists, dates, prices, and availability subject to change.
Enhance Your Experience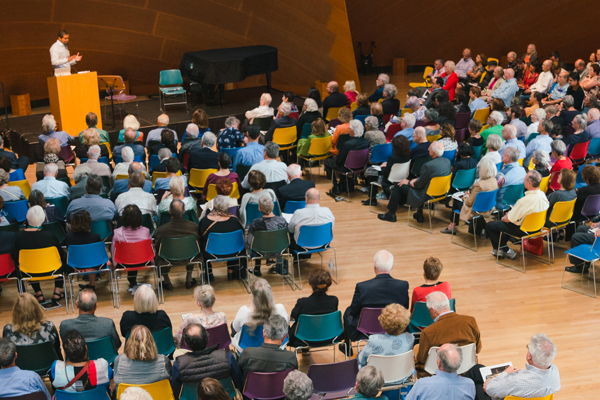 Upbeat Live with Marc Bolin
Event starts at 7:00PM
Before the concert, some of the sharpest musical minds around–including members of the LA Phil–guide you through the evening's music, complete with a Q&A session for any lingering questions. This free event is held in BP Hall, accessible after your ticket is scanned.
Learn More