Program
Grand Suite from Harry Potter
About this Performance
Since the mysterious opening celesta melody of "Hedwig's Theme" sounded in the first Harry Potter film, John Williams' score has been inseparable in audiences' minds from the magic and wonder of the beloved franchise. Each piece captures a character or idea, and Williams said that while he was composing, the enchanting themes all insisted on being "hatched" and "seemed to arrive all clamoring for their individual identities." Gustavo Dudamel leads the LA Phil in a family friendly program featuring a Grand Suite from Harry Potter with a special guest narrator and selected film clips, as well as a musical journey through the orchestra guided by a magical Sprite. Described as a "concerto for orchestra and animated film," Philharmonia Fantastique combines music by Mason Bates, direction by Gary Rydstrom, and animation by Jim Capobianco resulting in what John Williams praised as "the biggest step forward since Fantasia" in combining music and animation.
See other concerts in this series
Programs, artists, dates, prices, and availability subject to change.
Enhance Your Experience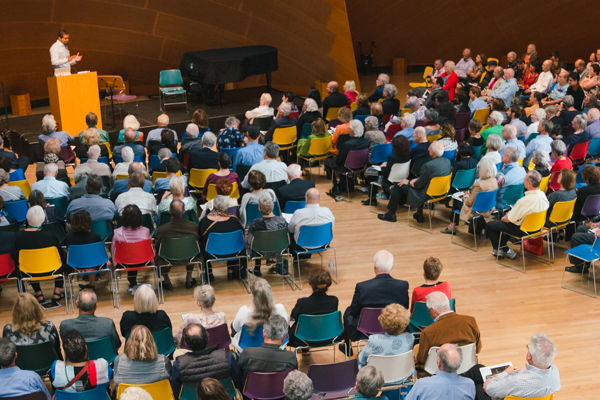 Upbeat Live with Kristi Brown-Montesano
Event starts at 1:00PM
Before the concert, some of the sharpest musical minds around – including members of the LA Phil – guide you through the evening's music, complete with a Q&A session for any lingering questions. This free event is held in BP Hall, accessible after your ticket is scanned.
Learn More