About this Performance
Since talkies first showed music's power to transform moving images, composers have heightened on-screen action and illuminated unspoken drama with soundtracks as inventive and wide-ranging as the films they scored. Few have a greater appreciation for the history of film music—or a larger impact on its story—than John Williams, and the maestro of the movies curates this exploration of cinematic composition featuring landmark Hollywood scores performed by the Los Angeles Philharmonic and conducted by David Newman.
See other concerts in this series
Programs, artists, dates, prices, and availability subject to change.
Enhance Your Experience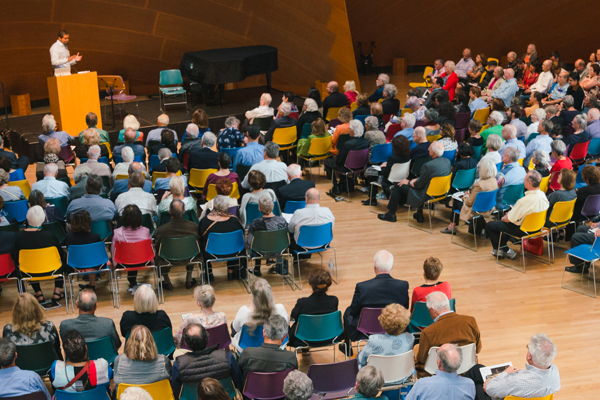 Upbeat Live with Brian Lauritzen
Event starts at 1:00PM
Before the concert, some of the sharpest musical minds around – including members of the LA Phil – guide you through the evening's music, complete with a Q&A session for any lingering questions. This free event is held in BP Hall, accessible after your ticket is scanned.
Learn More