John Adams & Julia Wolfe
Sun / Jan 19, 2020 - 2:00PM
Julia Wolfe's premiere explores the psychedelic '60s. Adams' acclaimed work explores music itself.
No Longer Available
About this Performance
The Los Angeles Philharmonic and New York's electric Bang on a Can All-Stars join forces for Julia Wolfe's new Flower Power, in which she addresses the radical societal upheaval of the 1960s, presented with suitably psychedelic visuals. Adams also leads the Grammy®-nominated symphonic work he composed for the LA Phil in 1998, when Esa-Pekka led the premiere.
See other concerts in this series
Programs, artists, dates, prices, and availability subject to change.
Enhance Your Experience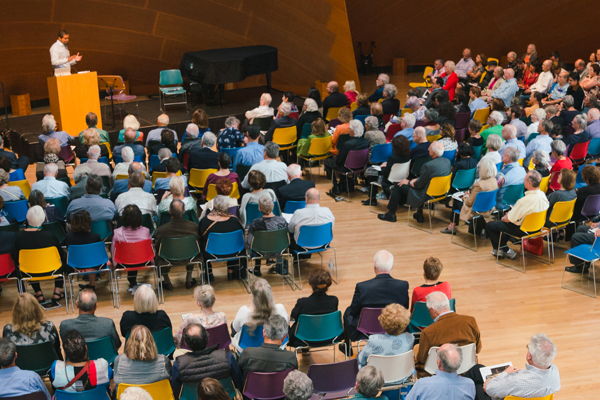 Upbeat Live with Sarah Cahill - BP Hall
Event starts at 1:00PM
Before the concert, some of the sharpest musical minds around – including members of the LA Phil – guide you through the evening's music, complete with a Q&A session for any lingering questions. This free event is held in BP Hall, accessible after your ticket is scanned.
Learn More