Artists
Co-curated by Daníel Bjarnason and Víkingur Ólafsson

Post-concert set:

Tyler Stell

, percussion

Andres Rosenthal Piccardo

, percussion
About this Performance
Two of the biggest stars of our 2017 Reykjavík Festival, conductor/composer Daníel Bjarnason and pianist Víkingur Ólafsson, have put together a fascinating program that includes a world premiere.
This performance is generously underwritten by Raulee Marcus and the Marcus Fund for New Music.
See other concerts in this series
Programs, artists, dates, prices, and availability subject to change.
Enhance Your Experience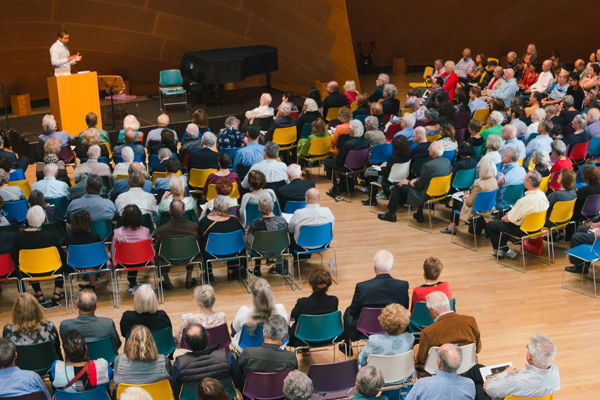 Upbeat Live with Thomas Kotcheff
Event starts at 6:45PM
Before the concert, some of the sharpest musical minds around – including members of the LA Phil – guide you through the evening's music, complete with a Q&A session for any lingering questions. This free event is held in the main auditorium, accessible after your ticket is scanned.
Learn More