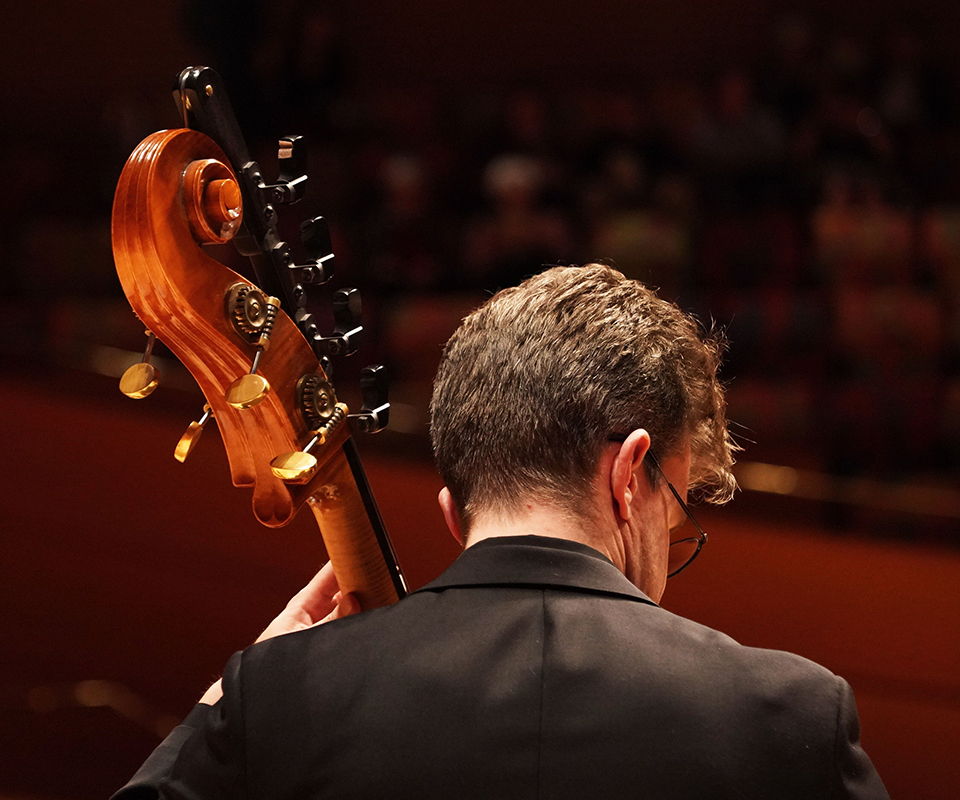 Invitational Rehearsal:
Bjarnason & Ólafsson
Tue / Feb 4, 2020 - 10:00AM
This exciting percussion set expands upon the concert program's Nordic theme.
At-capacity
View your eligibility under My Invitations
Artists
Tyler Stell

, percussion

Andres Rosenthal Piccardo

, percussion
About this Performance
As a loyal Friend of the LA Phil, you have the unique opportunity to experience one of the pieces from the exciting program that will be performed immediately following the Bjarnason and Ólafsson concert. This post-concert set, led by the LA Phil's own Joseph Pereira, expands upon the concert program's Nordic theme. This rehearsal may run without an intermission.
Please note: this Green Umbrella program does not feature the full orchestra
This is an exclusive Invitational Rehearsal.
Friends and Patrons of the LA Phil at the $150 Sonata level and higher are invited to enjoy our popular Invitational Rehearsals presented by the Los Angeles Philharmonic. Based on your membership level, you may be able to attend as many as five different rehearsals at each venue.
Log in to view your eligibility under My Invitations, on the lower half of your account page.
If you are not currently a member of the Friends of the LA Phil, join now to gain access to this event.
Please Note:
Space is limited. Kindly RSVP early, and inform us of any changes to your attendance.
Invitational Rehearsals are not ticketed events; your name will be held on a list at check-in. For more information, please email friends@laphil.org or call 213 972 7557.
The rehearsal program may not include the complete concert program and is subject to change, including the time and date of the event.

See other concerts in this series
Programs, artists, dates, prices, and availability subject to change.