About this Performance
Italian pianist Beatrice Rana, who "has ferocious technique but is distinguished by her musical intelligence" (The New York Times), plays the quintessential Russian piano concerto. The LA Phil's brilliant Principal Guest Conductor, Susanna Mälkki, is widely regarded for her skill at presenting new music in the clearest possible light. She gave the world premiere of her fellow Finn's Vista in early 2021, describing it "as a piece that reveals new horizons. The ever-unfolding world of Kaija Saariaho's soundscape is rich and broad, and the orchestral palette is novel." Mälkki also illuminates the kaleidoscopic colors of Alexander Scriabin's sensual and spiritual The Poem of Ecstasy.
See other concerts in this series
Programs, artists, dates, prices, and availability subject to change.
Enhance Your Experience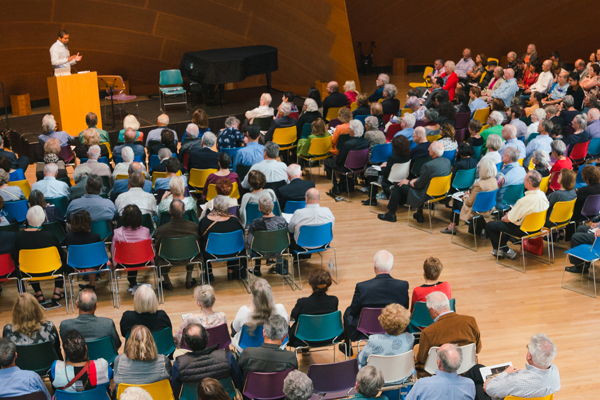 Upbeat Live with Veronika Krausas
Event starts at 7:00PM
Before the concert, some of the sharpest musical minds around – including members of the LA Phil – guide you through the evening's music, complete with a Q&A session for any lingering questions. This free event is held in BP Hall, accessible after your ticket is scanned.
Learn More