Program
Estallido (world premiere)
About this Performance
Composed in the wake of WWI's shocking horror, Edward Elgar's Cello Concerto reflects a new seriousness and darkened profundity in his music. Our soloist, Camille Thomas—whose playing Gramophone describes as "unfailingly exquisite in its tonal sheen and imaginative detail"—puts her spin on this cello masterwork. In his subscription series debut, the LA Phil's dynamic Associate Conductor, Paolo Bortolameolli, takes on the intense and unrestrained emotions of the last symphony Tchaikovsky completed before his death.
See other concerts in this series
Programs, artists, dates, prices, and availability subject to change.
Enhance Your Experience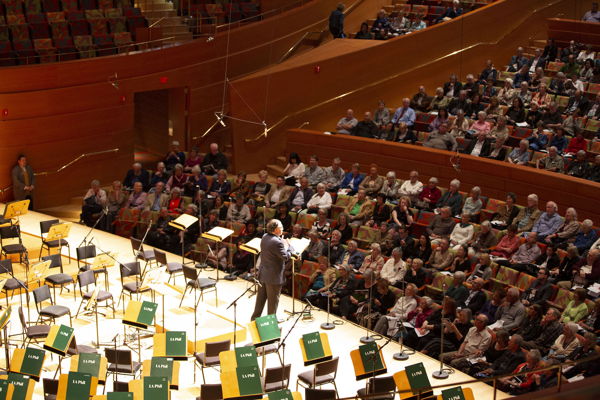 Upbeat Live with Veronika Krausas
Event starts at 12:45PM
Before the concert, some of the sharpest musical minds around – including members of the LA Phil – guide you through the evening's music, complete with a Q&A session for any lingering questions. This free event is held in the main auditorium, accessible after your ticket is scanned.
Learn More