Program
El Rió de Luz (world premiere, LA Phil commission)
About this Performance
Although many of the stories about the explosion that began 20th-century music may be apocryphal, The Rite of Spring most assuredly debuted under stressful circumstances. The music, the choreography, the audience, the dancers, the subject matter—controversies abounded. But the young Stravinsky had nailed what was going to take unprecedented priority in music: rhythm. The suite from Alberto Ginastera's ballet Estancia has become an international hit, but the complete work is rarely performed. Its story, spanning a single day, tells of a city boy who falls for a rancher's daughter, set against the landscape of Argentina's disappearing gaucho culture. Opening the evening is a world premiere by Argentine composer Alex Nante, commissioned as part of the Pan-American Music Initiative.
See other concerts in this series
Programs, artists, dates, prices, and availability subject to change.
Enhance Your Experience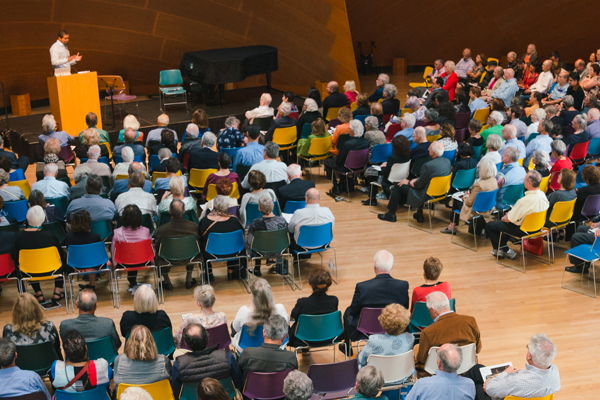 Upbeat Live with Russell Steinberg
Event starts at 7:00PM
Before the concert, some of the sharpest musical minds around – including members of the LA Phil – guide you through the evening's music, complete with a Q&A session for any lingering questions. This free event is held in BP Hall, accessible after your ticket is scanned.
Learn More