About this Performance
Dudamel leads two of his dramatic specialties: Silvestre Revueltas' eerie film score that features a wild, extended section in which countless percussion instruments suggest Mayan rituals. Then it's Igor Stravinsky's brilliantly colorful score for a ballet based on a weird tale of a magician and his three puppets. Launching the evening is a world premiere from Venezuelan-born Ricardo Lorenz.
See other concerts in this series
Programs, artists, dates, prices, and availability subject to change.
Enhance Your Experience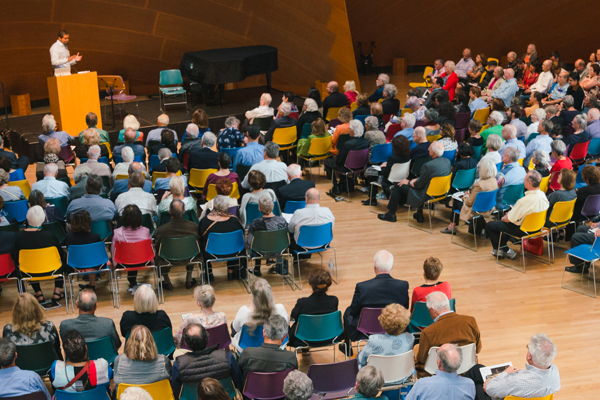 Upbeat Live with Brian Lauritzen
Event starts at 7:00PM
Before the concert, some of the sharpest musical minds around – including members of the LA Phil – guide you through the evening's music, complete with a Q&A session for any lingering questions. This free event is held in BP Hall, accessible after your ticket is scanned.
Learn More