Program
Co-produced and co-commissioned by Beth Morrison Projects
About this Performance
In a country at a crossroads, where the intersection of manifest destiny meets gentrification and history meets personal experience, Hearne's Place explores the complex and contentious map of the place we call home.
The Power to the People! festival is generously supported in part by Margaret Morgan and Wesley Phoa, Gregory Annenberg Weingarten/GRoW @ Annenberg, the Frank Gehry Fund for Creativity, and by an award from the National Endowment for the Arts.
See other concerts in this series
Programs, artists, dates, prices, and availability subject to change.
Enhance Your Experience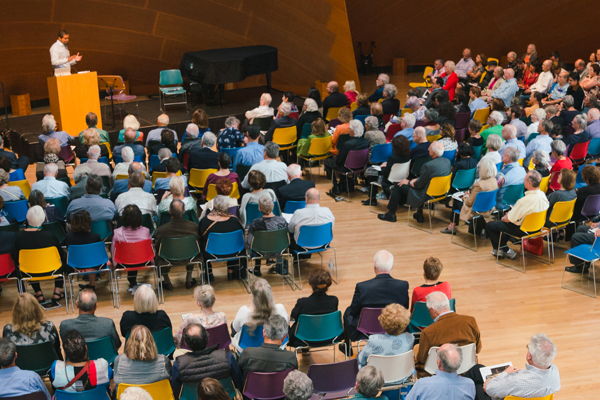 Upbeat Live with Sarah Cahill
Event starts at 7:00PM
Before the concert, some of the sharpest musical minds around – including members of the LA Phil – guide you through the evening's music, complete with a Q&A session for any lingering questions. This free event is held in BP Hall, accessible after your ticket is scanned.
Learn More
Power to the People! festival
From subversive statements to songs of solidarity, music has always had a role to play in the movements that shift attitudes and shape nations. Join curators Gustavo Dudamel and Herbie Hancock in a celebration of the music that moves mountains. We invite you to join the conversation.