Program
About the Program, notes by Christopher Russell

Concert Overture No. 2 in C minor

"Harmonies du Soir," Op. 72, No. 1 (from Three Impressions for Organ)

TRADITIONAL (ARR. BY JOSEPH JOUBERT)

"Hold On" (world premiere, commissioned by N. Gumbs)

TRADITIONAL (ARR. BY JOHN STODDART)

"Soon-a will be done" (world premiere, commissioned by N. Gumbs)

TRADITIONAL (ARR. WILLIAM BOLCOM)

"What a Friend We Have in Jesus" (from Gospel Preludes, Book 1)

TRADITIONAL (ARR. CARL HAYWOOD)
About this Performance
Nathaniel Gumbs honed his musical craft learning to play by ear in his Baptist church in the Bronx, sneaking in on Saturday nights to teach himself how to play the church's organ. Now serving as Director of Chapel Music at Yale University, Gumbs has championed traditional spirituals, recording an album with Dashon Burton titled Songs of Struggle, as well as underperformed music of Black composers. Hold On, We Shall Overcome! presents concert music of western European and African American composers, world premiere arrangements of traditional hymns, and spirituals from the vibrant Black church tradition.
See other concerts in this series
Programs, artists, dates, prices, and availability subject to change.
Enhance Your Experience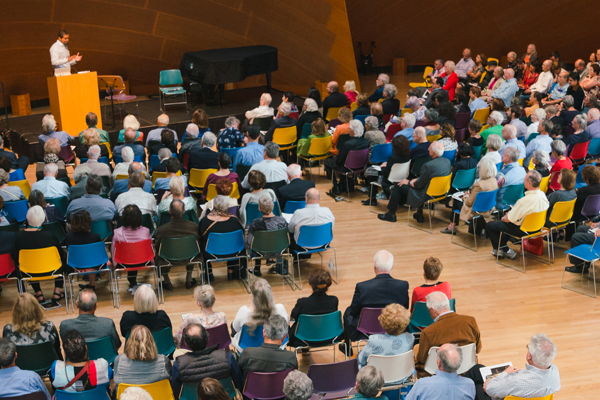 Upbeat Live with Christopher Russell
Event starts at 6:30PM
Before the concert, some of the sharpest musical minds around – including members of the LA Phil – guide you through the evening's music, complete with a Q&A session for any lingering questions. This free event is held in BP Hall, accessible after your ticket is scanned.
Learn More