Program
Ellen REID

Desiderium for solo violin (world premiere, LA Phil commission with generous support from Elizabeth and Justus Schlichting)

Ellen REID

Fear l Release

Hannah KENDALL

Verdala

Ellen REID/Roxie PERKINS

Lumee's Dream (world premiere arr., LA Phil commission)

KiMani BRIDGES

The Flower

Missy MAZZOLI

Vespers
Intermission

Meredith MONK (ARR. DAVID LANG)

Double Fiesta
About this Performance
The adventurous Pekka Kuusisto, who successfully premiered Daníel Bjarnason's Violin Concerto at the Hollywood Bowl 2019, returns as the protagonist for the recent piece by the prolific Nico Muhly, conducted by the one-and-only Esa-Pekka Salonen. Kuusisto also collaborates on this program with composer and sound artist Ellen Reid (p r i s m), who will share some of her own extraordinary music.
This performance is supported by Raulee Marcus and the Marcus Fund for New Music.
See other concerts in this series
Programs, artists, dates, prices, and availability subject to change.
Enhance Your Experience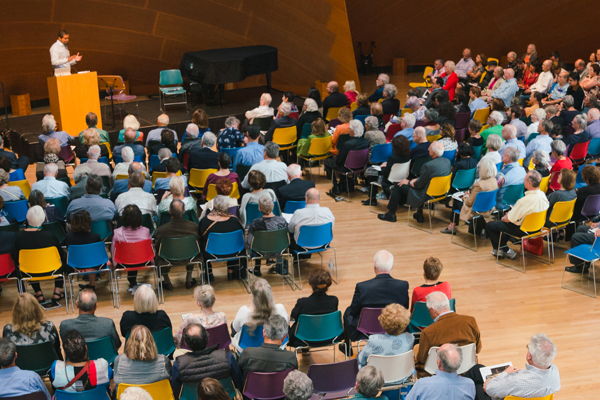 Upbeat Live with Thomas Kotcheff
Event starts at 7:00PM
Before the concert, some of the sharpest musical minds around – including members of the LA Phil – guide you through the evening's music, complete with a Q&A session for any lingering questions. This free event is held in BP Hall, accessible after your ticket is scanned.
Learn More