About this Performance
Mahler's symphonic farewell is remarkable in so many ways and beloved by generations of music fans. Beginning and ending with slow movements, the Ninth repeatedly flouts tradition, combining raw, raucous enthusiasm with heartbreaking gestures of acceptance and final goodbyes. MTT has been called the leading Mahler interpreter of his generation by The New York Classical Review, who added, "His ideas about the composer never rest on predictability. They are constructively restless."
See other concerts in this series
Programs, artists, dates, prices, and availability subject to change.
Enhance Your Experience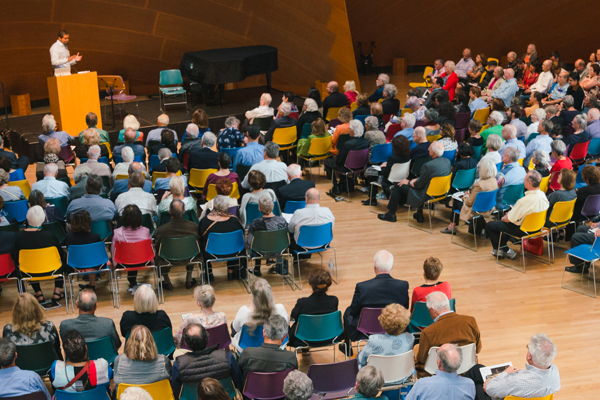 Upbeat Live with Brian Lauritzen
Event starts at 1:00PM
Before the concert, some of the sharpest musical minds around – including members of the LA Phil – guide you through the evening's music, complete with a Q&A session for any lingering questions. This free event is held in BP Hall, accessible after your ticket is scanned.