About this Performance
"A pianist and composer of panoramic interests" (The New York Times), Courtney Bryan is a pianist, organist, and composer whose music is in conversation with jazz, experimental music, gospel, spirituals, and hymns. Mexican-born composer and violinist Erika Vega is currently studying the connection between the elements of poetry and those of music. Katherine Balch captures the magic of everyday sounds, becoming in the process a veritable "musical Thomas Edison – you can just hear her tinkering around in her workshop, putting together new sounds and textural ideas" (San Francisco Chronicle). This fascinating program features multiple world premieres from these award-winning women composers.
Programs, artists, dates, prices, and availability subject to change.
Enhance Your Experience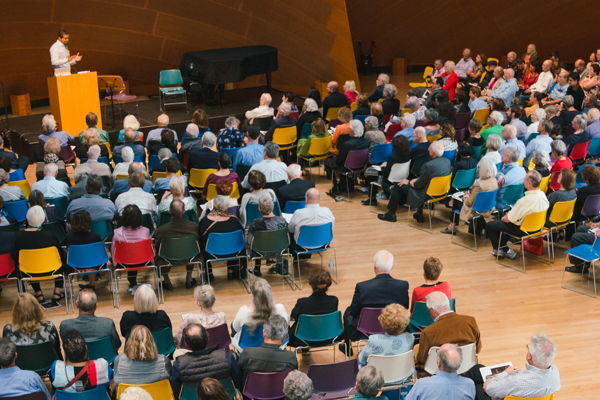 Upbeat Live with Daniel Allas
Before the concert, some of the sharpest musical minds around – including members of the LA Phil – guide you through the evening's music, complete with a Q&A session for any lingering questions. This free event is held in BP Hall, accessible after your ticket is scanned.
Learn More