About this Performance
Labadie, a natural to conduct French choral music, brings his choir for two of the most beautiful and comforting settings of the Requiem Mass in existence. In Duruflé's case, the composer took his country's strong tradition of Gregorian chant and married it to the liquid harmonies and lush orchestrations of his compatriots Fauré and Debussy.
See other concerts in this series
Programs, artists, dates, prices and availability subject to change.
Enhance Your Experience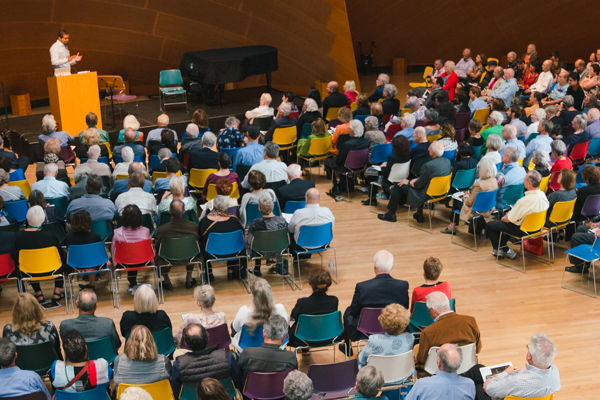 Upbeat Live with Kristi Brown-Montesano
Event starts at 1:00PM
Before the concert, some of the sharpest musical minds around – including members of the LA Phil – guide you through the evening's music, complete with a Q&A session for any lingering questions. This free event is held in BP Hall, accessible after your ticket is scanned.
Learn More