Program
Hyojyo no Netori and Etenraku

Concerto for Organ and Percussion
About this Performance
In celebration of Walt Disney Concert Hall's 20th anniversary, architect Frank Gehry and LA Phil Conductor Laureate Esa-Pekka Salonen come together for an evening of music and conversation moderated by the Getty Research Institute's Senior Curator and Head of Architectural Collections Maristella Casciato. The two old friends and collaborators will explore the ways in which music informed the design of the Hall and how architecture has, in turn, impacted the musical performances heard in the venue for the past twenty years. The conversation will be punctuated by musical performances selected by the pair that tell the story of the Hall's creation and demonstrate its perfect union of space and sound.
LA Phil Insight is generously supported by Linda and David Shaheen.
Programs, artists, dates, prices, and availability subject to change.
Enhance Your Experience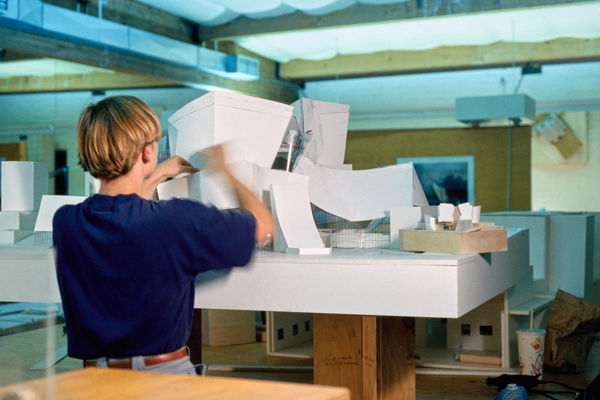 Special exhibit: Modeling Sound, Sculpting Harmony
To commemorate Walt Disney Concert Hall's 20th anniversary, six architectural models of the concert hall at various stages of its design are on view in BP Hall from October 5-29. Presented by Getty in collaboration with LA Phil Insight and Frank Gehry.