Dudamel Leads Adès' Dante
Gen X Festival
Sat / Apr 30, 2022 - 8:00PM
Gustavo Dudamel premieres Thomas Adès' ambitious vision of heaven, hell, and the in-between.
No Longer Available
About this Performance
Thomas Adès called his Inferno "a grateful tribute to Franz Liszt, the composer of hell and demonic music." When Gustavo Dudamel conducted the premiere in the 2018/19 season, it received a standing ovation before it came to a full stop, and the Los Angeles Times called it "ambitious and electrifying." Inferno makes up one chapter of a full-length Dante ballet wherein "each movement has a vivid musical character, with Adès' flamboyant and whimsical take on Liszt and Tchaikovsky." Dudamel conducts the return of Inferno alongside Purgatory and Paradise for the U.S. premiere of the complete Dante score.
The Gen X Festival is generously supported by the Contemporary Initiatives Fund.
Los Angeles Master Chorale Roster
See other concerts in this series
Programs, artists, dates, prices, and availability subject to change.
Enhance Your Experience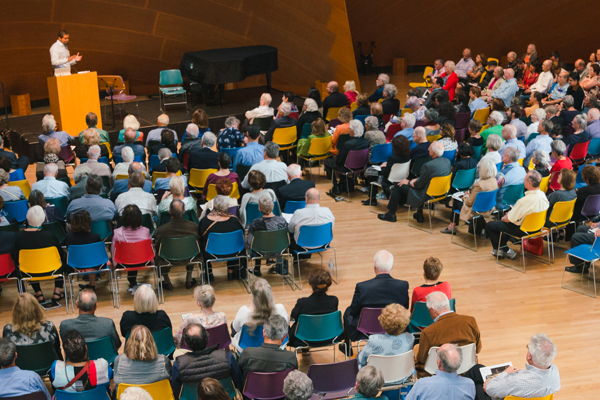 Upbeat Live with Brian Lauritzen
Event starts at 7:00PM
Before the concert, some of the sharpest musical minds around – including members of the LA Phil – guide you through the evening's music, complete with a Q&A session for any lingering questions. This free event is held in BP Hall, accessible after your ticket is scanned.
Learn More