Program
Jonathan Bailey HOLLAND

Stories from Home

Andrew NORMAN

work to be announced

Intermission
About this Performance
John Corigliano long resisted writing a symphony, seeing it as a form that served a composer's ego over the audience and performers. At the height of the AIDS crisis, Corigiliano overcame that hesitation and wrote his Symphony No. 1 as a way to memorialize friends lost to the epidemic. Though he was a member of the so-called "Silent Generation," Corigliano's symphony served as influential composition for those coming of age in symphonic circles when it premiered in 1990. In this Gen X program curated by Thomas Adès, the milestone Symphony No. 1 is paired with music by Andrew Norman and Jonathan Bailey Holland.
The Gen X Festival is generously supported by the Contemporary Initiatives Fund.
See other concerts in this series
Programs, artists, dates, prices, and availability subject to change.
Enhance Your Experience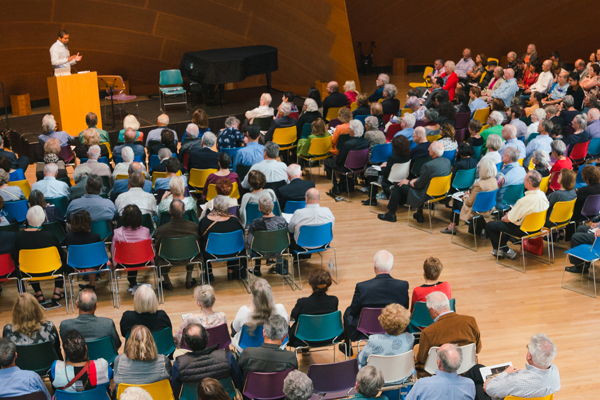 Upbeat Live with Veronika Krausas
Event starts at 1:00PM
Before the concert, some of the sharpest musical minds around – including members of the LA Phil – guide you through the evening's music, complete with a Q&A session for any lingering questions. This free event is held in BP Hall, accessible after your ticket is scanned.
Learn More