About this Performance
One of Mahler's most massive creations, his Third Symphony vies to express the whole world, as the composer expected all symphonies to do. Long-time Mahler champion Zubin Mehta describes the Third—a piece close to his heart—as containing all of nature ("you can smell the Alpine flowers"), complete with nature's contradictions of endearing beauty and stark brutality. Mehta stirs the vocal and instrumental ensembles into expressions of summer bursting forth, followed by profound communications from the flowers, the forest animals, humankind, and the angels, all capped by a monumental movement conveying Love itself.
Los Angeles Master Chorale Roster
See other concerts in this series
Programs, artists, dates, prices, and availability subject to change.
Enhance Your Experience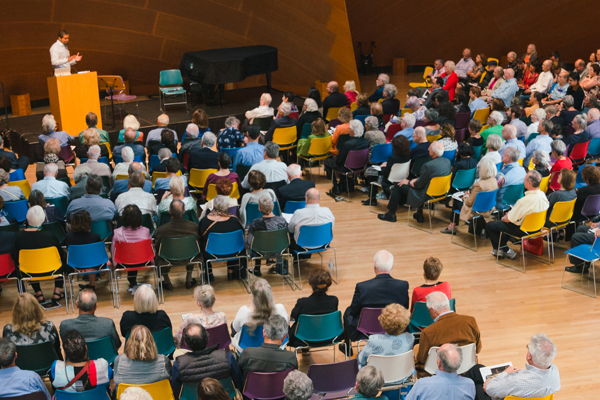 Upbeat Live with Asadour Santourian
Event starts at 1:00PM
Before the concert, some of the sharpest musical minds around – including members of the LA Phil – guide you through the evening's music, complete with a Q&A session for any lingering questions. This free event is held in BP Hall, accessible after your ticket is scanned.
Learn More